SIDING SPECIAL!
Receive $500 off a complete siding replacement.
Welcome to Top Form Contracting in Albany, OR!
We provide superior home remodeling & renovation services for those in & around Corvallis & Albany, Oregon. Call for an estimate today!
Our Response to Covid-19:
The team at Top Form Contracting will continue to provide services at this time. Most of our work during this season focuses on exterior improvements to your home, which we can safely provide. Please contact us for any outdoor construction or installation needs.
SPRING 2021 SIDING SPECIAL!
This season at Top Form Contracting, we are offering an exceptional deal to homeowners that are interested in home siding installations. Receive up to $500 off your complete siding replacement! For your home siding needs in Albany, Corvallis, or elsewhere, take advantage of this limited-time offer now. Don't delay!
CONSTRUCTION SERVICES IN ALBANY, OR
Top Form Contracting offers an array of home remodeling and construction services. When you need a contractor for siding upgrades, deck replacements, dry rot repair, and other remodeling projects, we've got you covered!
Nothing can change the look of your home faster than replacing your old worn-out house siding with new high-quality exterior Hardie Board siding from Top Form Contracting.
If you are looking for dry rot removal for your home, we can help. Our dry rot repair specialists will take care of the problem for you with skill and expertise.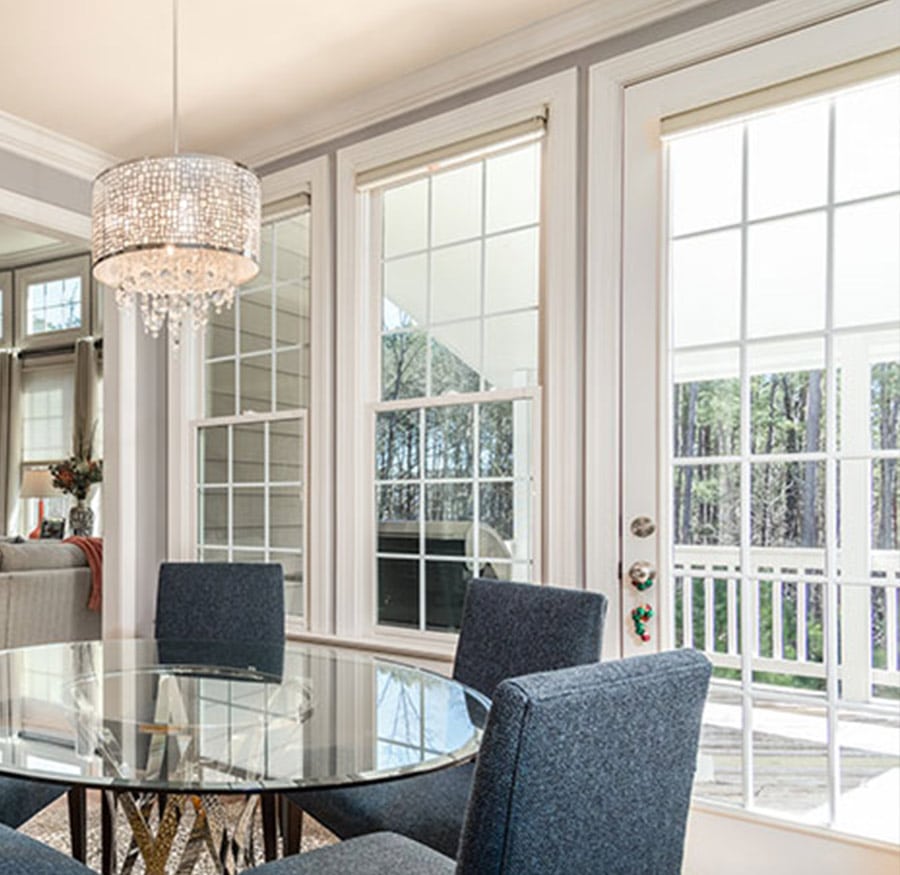 Are you looking for replacement windows? If you want replacement windows that are durable, long-lasting, and perfectly matched to the style of your home.
What Makes Top Form Contracting in Albany Stand Out
YEARS OF EXPERIENCE
Top Form Contracting has been family owned and operated for nearly two decades. Our owner, Gabe Miller, has been in the construction business for over 25 years. Thanks to his extensive knowledge and experience, we always guarantee high-quality results.
ATTENTION TO DETAIL
Whether you are looking for a minor home repair or a brand-new remodel, our experts have the right focus and attention to detail necessary to provide you with trusted and professional contracting services.
PRECISION ESTIMATES
To help you get the most out of your budget, we offer price estimates to all of our customers. We have the best deals for home renovations and repairs in the greater Albany area — guaranteed. Get started with an estimate now!
OUR CLIENTS LOVE US AND YOU WILL TOO
We really enjoyed working with Top Form Contracting and their team of experts. They built an integrated deck roof cover for us and it turned out beautiful and exactly what we needed. We now use our deck more than we have ever did before. We highly recommend their services and we will use them on our next projects! ~ Raymond J.
I have used Top Form for many projects over the years. Calling into the office and talking to a live person that is knowledgeable and friendly is always refreshing. Gabe and his years of experience and willingness to overcome obstacles are rare these days. His crew is always professional and hard working. You won't go wrong with this company. ~ Courtney O.
I have worked with Gabe and Jenny on multiple jobs and couldn't recommend them enough! The communication was excellent, no surprises on the bids and the workmanship was superior! I have worked with them on commercial and residential jobs and their team was exceptional as well. I will definitely be contacting them in the future. ~ Rene T.