Custom Home Builders
Serving Albany, Corvallis & Surrounding areas
We love Building Custom Homes
Our local, Albany-based construction company has worked with homeowners and architects throughout the Willamette Valley, and we ensure every aspect of a new build project is handled just right. Additionally, the specialists here at Top Form Contracting can provide in-house planning and design or work with your architect or designer to build or upgrade your home.
Building a home from the bottom up is a huge undertaking. A lot of planning, permits, and design needs to occur at the outset, well before the first shovel begins to dig the foundation. At Top Form Contracting, we understand all of the nuances that go into new home builds and are well-equipt to help you design and build your dream home.
A Legacy of Beautiful New Construction
The Top Form Contracting team is always excited to help a homeowner build their dream home or install an addition to their existing home. Whether you have a Pinterest board filled with ideas or have already hired an architect or designer, we can work with you and your team to bring your ideas into reality.
Your first step will be to contact our offices and schedule a free consultation so we can discuss your project, take a look at any plans, and provide you with an estimate. If you decide to work with us, we will set up a construction schedule, procure materials, and begin your new home build.
We are a local, family-owned company and our business is built on our excellent reputation. That's why we are passionate about providing you with exactly what you ask for throughout the process, keeping any changes to a minimum and overcoming challenges rapidly to keep the project on schedule.
Let's Build Your Dream Home
No home maintenance task is too big or too small for our professional team. From window replacements to drywall repairs, we can get your home fixed, fast.
Call Jenny to schedule a Free Estimate
New Garage Construction
Building a garage can relieve a lot of stress, protect valuable tools, and keep your car sheltered from the elements. While not every home comes with an attached or detached garage, many homeowners can certainly use one!
If you are looking for a solution that gives you more storage space and allows you to protect your vehicles, get in touch with us. The Top Form Contracting team can help you decide if your landscape is large enough to support the addition of a garage or find ways to convert an existing outbuilding into a useable space.
Barn & Workshop Construction
Putting up new outbuildings is a great way to gain space to house your ongoing projects, any working animals, or valuable tools and vehicles that won't fit in the garage. This investment in additional buildings can pay off in a big way if you plan to protect your farming or crafting projects from the elements.
Top Form Contracting works with homeowners across the Willamette Valley on rebuilding barns, updating workshops, or starting from scratch. We would be happy to review your existing property and then discuss upcoming plans for buildings, help you decide if a barn or workshop is a teardown or if it can be refurbished, or go over potential sites for a completely new build.
Let's Get Your Project Started!
No home maintenance task is too big or too small for our professional team. From window replacements to drywall repairs, we can get your home fixed, fast.
Call Jenny to schedule a Free Estimate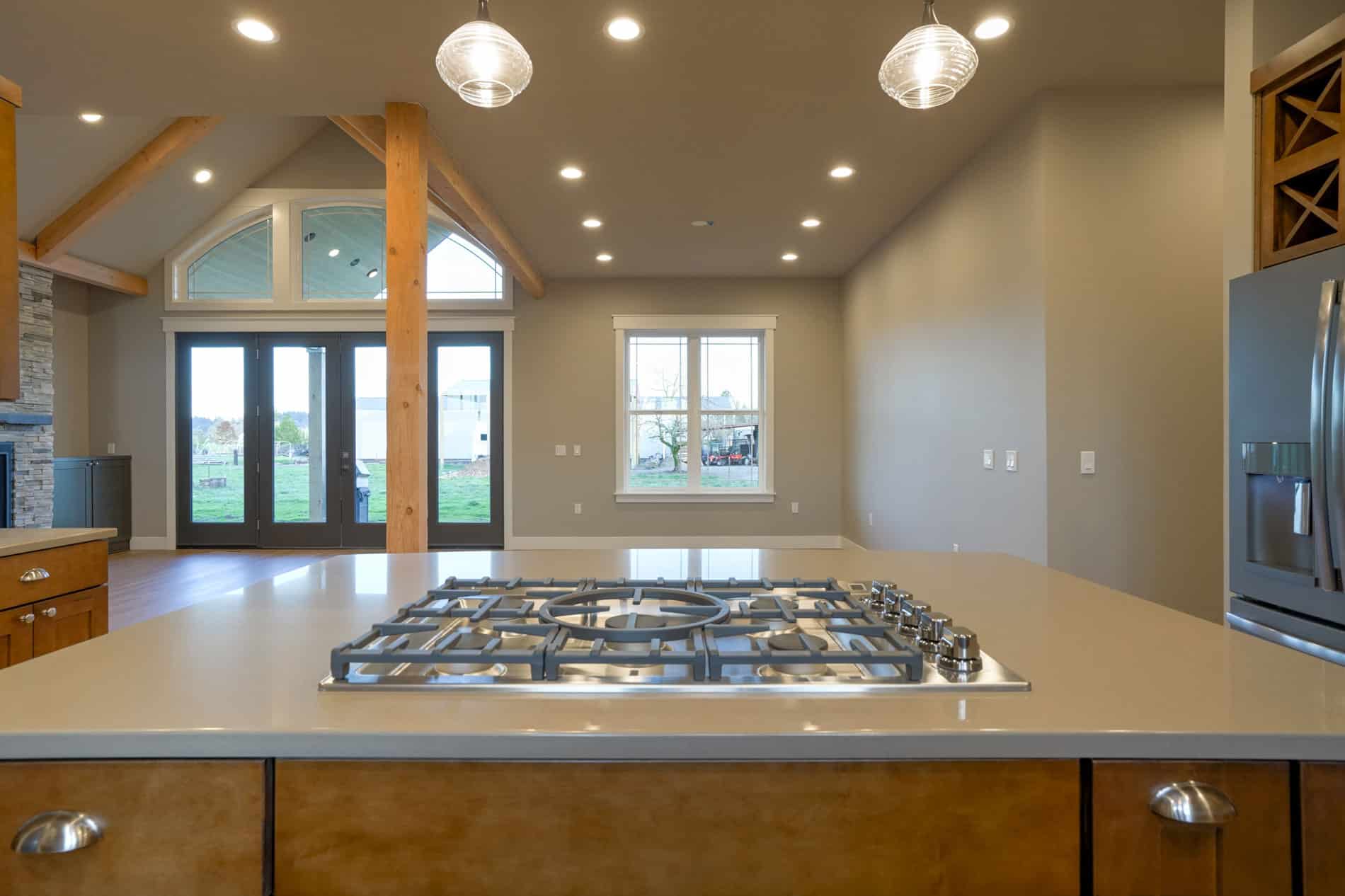 Working with Top Form means…
Years of Experience
25 years in the business
Top Form Contracting is a family owned and operated business. The owner, Gabe Miller, has worked in construction for a quarter of a century. He draws on a deep well of knowledge to provide you with the best experience possible.

Attention to Detail
We take care to get everything just right
When Top Form Contracting is on your team, you have the comfort of knowing that we will take care of every detail. From accurate bidding to keeping a clean worksite, our team makes sure every aspect of your project is picture-perfect.

Precision Estimates
Stay on budget with Top Form Contracting
No one wants to go through change order after change order during construction. We provide accurate numbers, so you don't have to worry about going over budget. Our detailed bids prevent time and cost overruns.